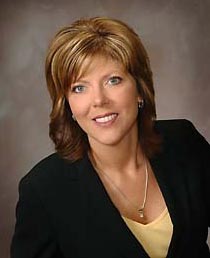 Kelly Bennett
Multi-million dollar producer for over 22 years
Top 10 ranking for Home Services of America December 2021 and January & March 2022
First Weber's President's Club of Superior Performers for past 22 years. Emerald Circle in 2013, 2017 & 2021, Ruby Circle in 2014, 2015 & 2016, Chairman's Circle–Silver 2018 & 2020 and Chairman's Circle–Platinum 2019
Specializes in new home construction, existing homes, condominiums & homesite sales
Recipient of First Weber "Customer Service Award" 2006 to 2021
Testimonials
Eric & Annie, Waterloo:
Kelly has an incredible blend of expertise, local knowledge and an authentic way of connecting with her clients. If you are looking to work with a Realtor, you cannot do any better than having Kelly and her team. She makes a process, that by definition is life-altering, seamless and efficient. It is so gratifying to work with a true professional that works to understand your needs and ensures that they are met, down to the littlest details. I cannot recommend her and her team more highly!
Chad, Poynette:
Kelly was Amazing and I couldn't be happier with the way she handled my property from start to finish. I would recommend Kelly to everyone buying and selling real estate.
Eric & Elizabeth, Lodi:
Kelly is a miracle worker! She helped us find the perfect home and get an approved offer. She was able to sell our previous home in under a week. She was incredibly patient with us throughout the process and our 1,000 questions. I'd recommend her to anyone looking for their perfect home!
Eric & Alison, Oregon:
Kelly will have our business as long as she is a Realtor. She was phenomenal! She helped us navigate this crazy market every step of the way. She was always quick to respond, very informative, and friendly. She went above and beyond to help us. No matter how busy she was, she always made us feel like a top priority.
Mike & Sue, Deforest:
Kelly is amazing. She's so prompt with everything. She would send us weekly pictures. At closing she even answered questions about where to shop and get hair done. There is no one better than Kelly. We can't thank her enough.
David & Linda, Waunakee:
Kelly was great to work with! She went above and beyond in so many ways.
Karen, Bristol:
Thrilled to be working with Kelly for multiple years and sales. She and her team are amazing. THANK YOU!!!
Nancy, Van Dyne:
Kelly is the most fantastic person as well as the best Realtor. She is outstanding!!
Paul & Emily, Deforest:
Absolutely loved working with Kelly. She found us the perfect condo and location. Throughout our process to design, build and start our move into our new home, she was always available to answer questions, offer advice and do whatever it took to get things done. Loved her humor, patience, and friendship throughout. So thankful we were able to work with her!
Pat & Richelle, Bristol:
Kelly and her team are phenomenal! I wouldn't consider listing my home with anyone else. She goes above and beyond.
Edward, Van Dyne:
We have bought and/or sold over 20 homes. Kelly by far was the most professional, personal and organized Realtor we've ever worked with. Her dedication to customer care and service is second to none. We could not have been more fortunate to have worked with Kelly on the house we recently purchased. In all sincerity, the best Realtor we've ever met!
Bill & Jenna, Deforest:
Kelly Bennett is the best Realtor and cares about your needs and goes above and beyond!
Carl, Columbus:
Kelly and her team were on top of everything. Very easy to work with. Thank you!
Nicholas, Sun Prairie:
I could not have navigated the current housing market and closed on a home without Kelly. She helped me find my third home and was the most professional and helpful agent I've had yet. Although, I hope not to use her services any time soon (she found my forever home!), I would definitely recommend her to others!
Olin & Molly, Madison:
We just bought our first home in May of 2021 – in the midst of one of the most hectic and competitive markets. Kelly has been an absolutely invaluable resource. Her expertise of the Madison area, home renovation, and the competitive market allowed us to make a purchase we are in love with! Furthermore, her professionalism and compassion for her buyers is evident in the way she would not sell a house she wouldn't be happy having her own family members in – which has been especially meaningful to us as first time home buyers with LOTS of questions. We feel more than confident leaning on her expertise. I cannot think of a more deserving person to recommend – thank you, Kelly! I'll be in touch for our future real estate needs!
Ben & Jessie, Deforest:
Kelly was very detail-oriented and consistently followed up with us regarding outstanding items. She went above and beyond to ensure our needs were met.
Bill & Jennifer, Baraboo:
Kelly is an amazing Realtor and an even better person. She goes far above and beyond what any other Realtor will do. Kelly has been our Realtor for multiple real estate transactions, and we would not consider using anyone else. She makes every real estate transaction go as smooth and painless as possible.
Rich & Laurie, Deforest:
Kelly was the absolute best!! We loved working with her through the entire process. We felt like she always had our best interest at heart. We would highly recommend working with her to anyone and hope to work with her again someday if we need her.
Doug & Pam, Bristol:
Kelly was extremely knowledgeable and responsive with the sale of our existing home, along with the purchase of our new build home. She went above and beyond in helping us in all areas.
Jeff & Christen, Deforest:
All around just really great. So knowledgeable, always available, so impressed with the whole experience.
Mary Jo, Dane:
Kelly was great to work with! I would definitely recommend working with her. She answered all my questions. She was very knowledgeable and responded right away. It made the whole process so much easier.
Paul & Chelsea, Cottage Grove:
Kelly was phenomenal from start to finish. Every step of the process she was teaching us and very professional. Her knowledge and professionalism is hard to beat.
Diane, Deforest:
Made move easy. Very resourceful. Kept me updated. Sold house quickly. Staged house well. Highly recommend to anyone selling their house.
Taylor & Dana, Sauk City:
Kelly was fantastic! As first time homebuyers the process can be long, and scary. She was recommended to us by a co-worker and we had the best experience. We are so lucky we found her!
Cheryl, Madison:
Kelly and her staff were extremely helpful with the sale of my house. I was kept updated on all showings with the majority of them during hours I was at work. My house sold in less than a week. I highly recommend Kelly and her staff if you are looking to sell or buy a house.
Norb & Vicki, Deforest:
This is our second time working with Kelly. She is very knowledgeable and responds quickly to inquiries.
John & Maureen, Waterloo:
Kelly was amazing! Selling a house during a pandemic requires a certain skill set and she demonstrated those skills consistently. She adjusted tactics when needed to get information out to potential buyers using more picture and video options. She reassured us through ups and downs of multiple buyers. She responded to our questions quickly and fully, making sure that we had the answers we needed. We had heard good reviews about her before we listed and before the sheltering in place occurred. She navigated those unprecedented waters like a true captain, steering clear of hazards and getting us to our destination: a great sale! We are truly grateful!
Megan, Madison:
Kelly exceeded my expectations as she always does. She knows the market and does everything she can to meet her clients' needs. She's the only Realtor I will work with!
Tom & Caryn, Sun Prairie:
Kelly was unbelievable. She nailed the asking price for our home. Helped us prepare for sale. She worked the process at the beginning of the COVID mess and still got our house sold. I would recommend her to anyone.
Randy & Paula, Deforest:
Kelly was simply amazing! From the moment she walked into our home until the final closing, she was helpful, caring, knowledgeable, and professional. She made smart recommendations and even helped us take care of some smaller issues. Our home was listed on a Monday and we had an accepted offer that Sunday, six days later. All of her insight and knowledge made the selling process so easy and painless. We can't recommend Kelly enough to anyone looking to buy or sell - she always has your back.
Randy & Pam, Madison:
Kelly was super helpful very knowledgeable. The best agent I have ever worked with. She is great!
Whether you would like to buy or sell an existing home, build your dream home, or buy a homesite for the future, let us be the people to help! Our number one goal is to ensure that our customers have professional, prompt, and reliable service.
Want to know more?
Contact Your New Home Specialist, Kelly Bennett:
Call 608-825-9553 or email kelly@firstweber.com